Join us for our next Meditation on 28 January 2015 at 7pm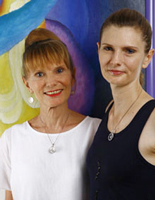 Healing Meditation
Healing meditations are guided by Vicki for healing of self, the planet and the Universe.  It is a guided visualization with focus on the 7 main chakras.
All are welcome, you do not need to have any previous experience with meditation.
---
Meditating on our 7 main chakras is a very powerful way for us to heal ourselves physically, emotionally and mentally.
It is very easy to learn as you are guided every step of the way.
Chakras are the energy centres of your body, we all have them.
Keeping them balanced is an important part of being healthy and happy.
During a Chakra balancing meditation you will balance one chakra at a time, visualizing each one energized , open, glowing and radiating it's colour.
Chakra balancing guided meditation is a great way to heal your mind, body and soul. Further more you feel lighter and happier after the meditation. Really a great way to renew your energy for the following week.
---