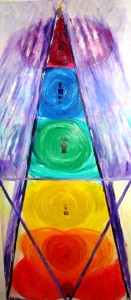 Guided meditation by Vicki:
Healing Chakra Balancing Meditation.
Tuesday 22 Mar. @ 19:00 – 21:00
Crystal Garden # 48, BB Floor
Sukhumvit Soi 4
This meditation removes stress and replaces it with inner balance and peace. You are taught the best ways to balance your emotions, deal with your physical and psychological distress. It promotes peace, lightness and happiness of the present moment.
This is a guided meditation that clears, activates and balances the chakra system and no meditation experience is needed.
Admission free, but happy to accept donations for our charity projects
For attendance contact Vicki:
vicki@lotus-star.com
call 02-253-8990